Mario pavone dancers tales
A musical compatriot of the likes of Paul Bley and Anthony Braxton, bassist/composer Mario Pavone walks a fine line between traditional blowing and open-ended progressiveness on this tribute to Charles Mingus. Here, with the help of pianist Peter Madsen, saxophonist Thomas Chapin, trombonist Peter McEachern, and drummer Steve Johns, he reveals his latest musical vision, a vivid, multi-colored panorama of angular melodies, unpredictable contrasts, tight grooves, unique forms, and articulate blowing.

The weird polyphony of the title track gives way to a toe-tapping rhythm, revealing the tune's overall scheme: a free-floating section followed by a funky Latin groove. "Bootleg" swings to the articulate brush work of Johns and supports the eccentric improvisational musings of McEachern and Chapin, whose solos give tone color, phrasing, and note choice the same importance. The final track, "Foxwood Shuffle," especially reveals Pavone's considerable instrumental skills despite the fact that the recorded bass sound is short on presence and tone. Nevertheless, the low-end ostinato provides a firm foundation for the blowing, which culminates in a rousing free-for-all. An exceptionally organic musical high-wire act that is always suspenseful but never falters.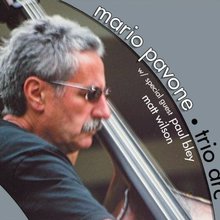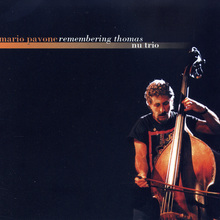 uazja.hazus.us